Last week we shared an awesome tip from our Analytics team on how to increase sales from Facebook traffic by offering a payment plan in the order menu (you can read more about that here if you missed it).
This week we delve into our second tip, which can also help boost revenue from Facebook Ads traffic.
Tip #2: Free Shipping for USA and Canada
After running a Free Shipping promo on our products it became clear to us that online marketers should implement free shipping but to always emphasize that there will be no hidden shipping costs on the pricing pages (to find out the full results from our promo check out our article Does Offering Free Shipping Boost Revenue?)
This then got us thinking – would we benefit from offering free shipping (on top of a payment plan) to our Facebook friends?
We did the next logical thing – test, test, test – so this time we tested Free Shipping for the US and Canada on our  Silva Life System and Quantum Jumping Facebook Landing Pages. Here is how the Free Shipping offer looked like on both websites, respectively: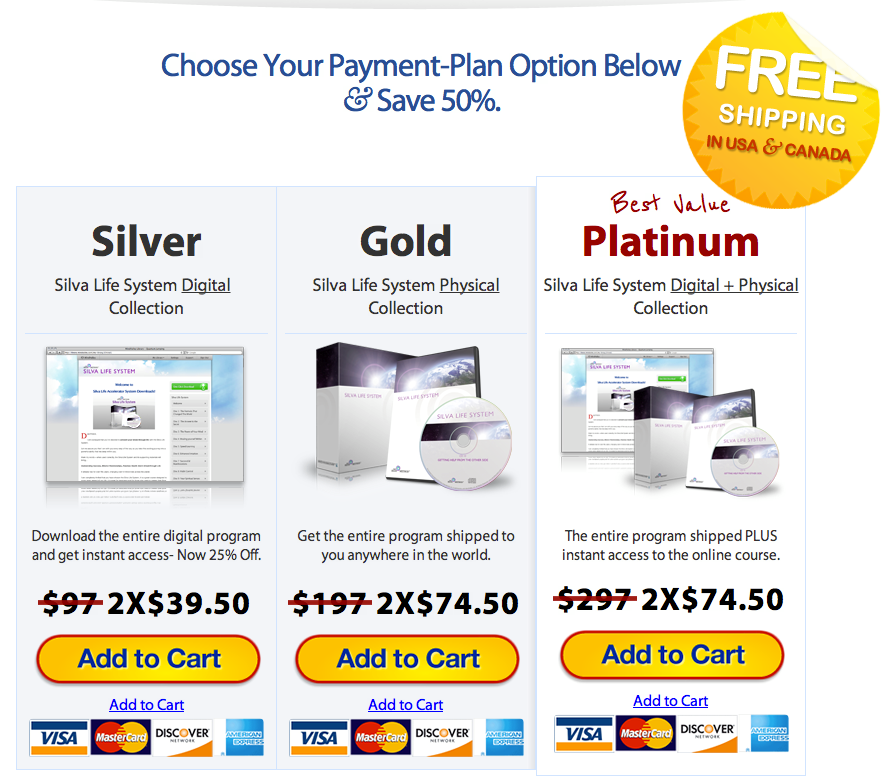 And…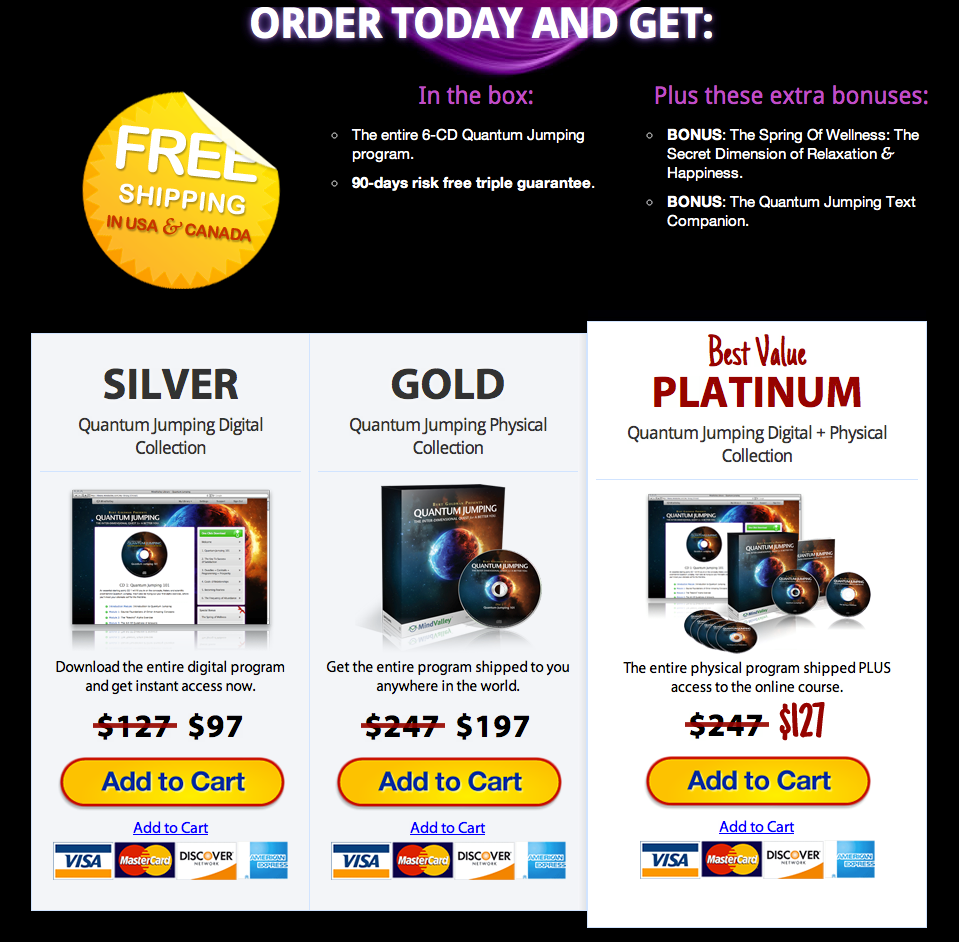 The following results from the Website Optimizer showed a collective 50% boost in sales!
For Silva Life System, a 33.4% boost on sales was recorded together with a 93.4% chance of beating the original version:

For Quantum Jumping we experienced a 26.7% sales boost with 88.5% chance of beating the original order menu.:

Bottom line?
Free Shipping wins hands down – so don't give your Facebook customers a reason to abandon their carts bu surprising them with a shipping charge.
---
[googleplusauthor] is the Project Manager of Mindvalley's Analytics and Innovations Team.