I was reviewing the performance of our different product packages and realized that we may be turning customers away by the way we presented shipping options.
We offer three types of packages: the Silver Collection (a digital product downloaded through our online library), the Gold Collection (physical product shipped to our customers), and the Platinum Collection (a combination of both).
For both the Gold and Platinum Collections, the pricing was based on an upfront pricing model – in essence, prices were low to attract customers but they did not include shipping cost. The problem was that shipping got added on AFTER a customer made the purchase. The extra $7.95 on their checkout thought, might have been turning a few folks away.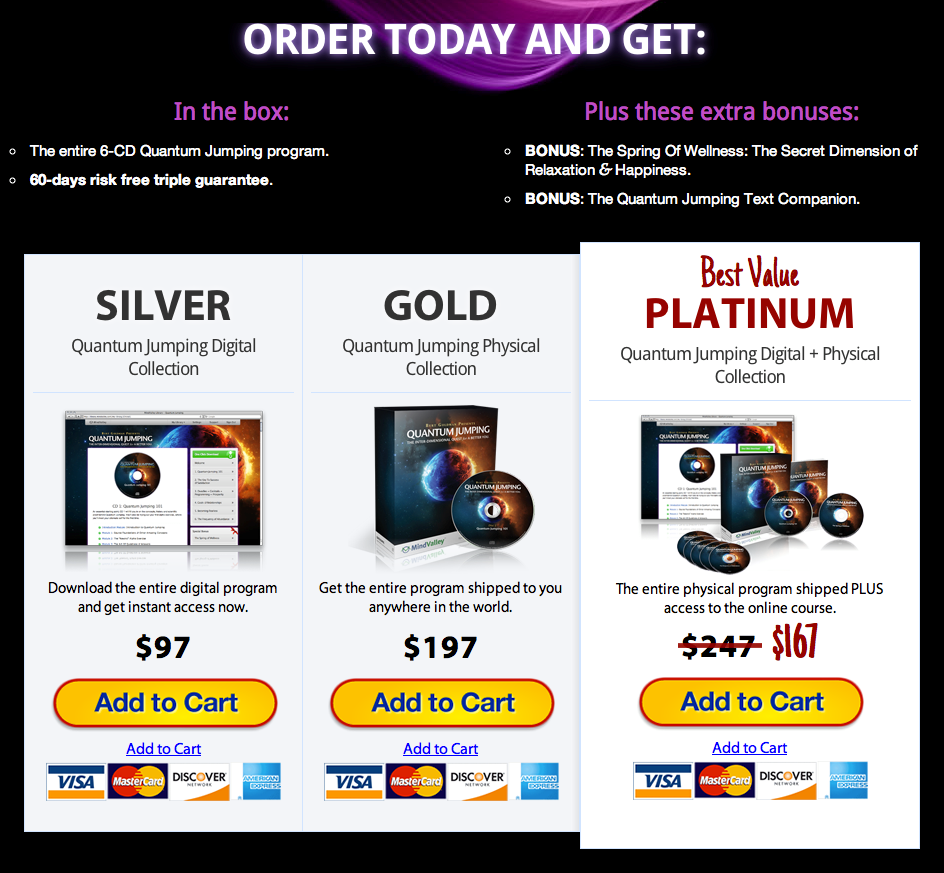 As such, when customers clicked on either of the premium packages they would be taken to the following check out page and be confronted with taxes and shipping fees: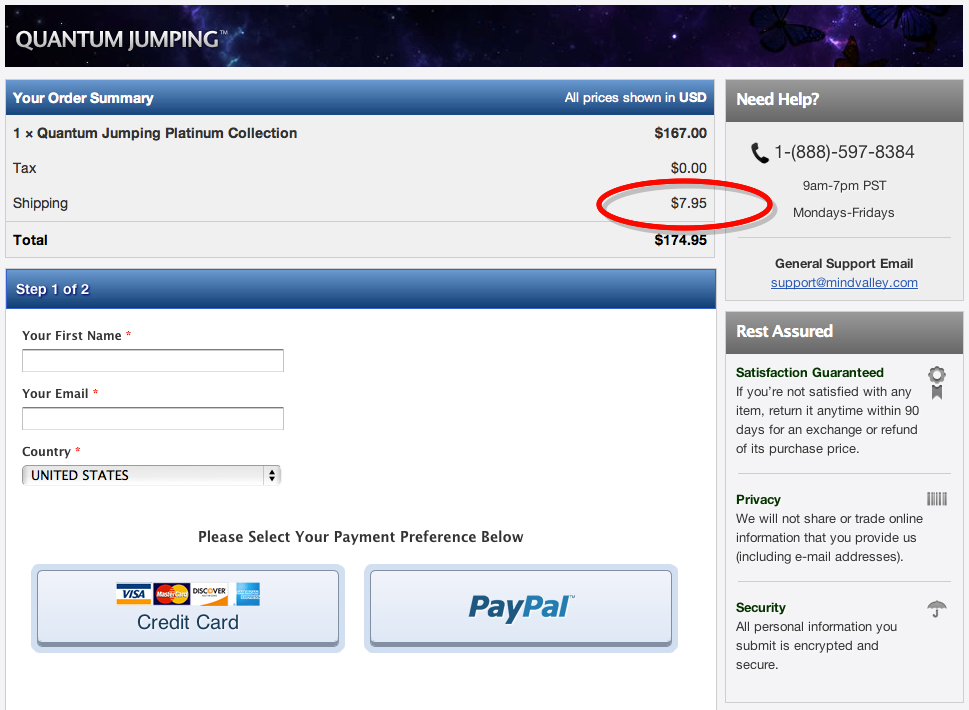 Clearly this may have turned off a few puzzled customers. In short, a bad user experience. 
On the one hand I did not want to bear the costs of shipping and increase overheads but on the other hand I did not want to discourage our customers to quit their purchase at the last minute and feel that they were not getting the deal that they had been promised.
And so  I decided to to test a Free Shipping promo to customers in the United States and Canada.
The results were amazing. Not only did we experience a 55% boost in conversion but we also calculated that the promo beat the original upfront model with 99.9% statistical significance.  We even noticed that the free shipping promo was so effective that it boosted even the sales of our digital products, that required NO actual shipping. 
Check out the test summary below to see the results for yourself: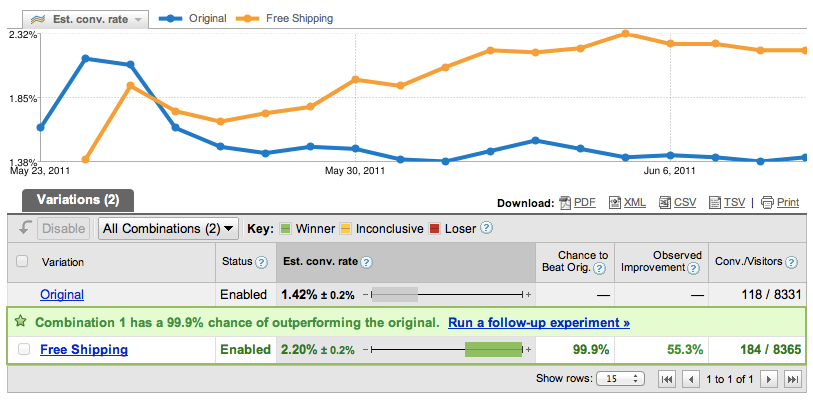 With the following stats from freeshipping.org, it is even more apparent that customers will happily buy your product if there are no shipping costs:
o   43% of shoppers abandon their shopping carts because of unexpectedly high shipping charges
o   72% of consumers said if a site didn't offer free shipping, they would use another ecommerce site that did
o   61 % of consumers will likely cancel their entire purchase if free shipping isn't offered
o   78% of online customers said shipping costs discouraged them from online purchases
o   90% of respondents said free shipping offers would entice them to spend more online
Of course it is clear that online marketers should implement free shipping but it has to be in a way that does not increase overheads. A simple way to do this would be to reassess the pricing of your products to ensure that shipping costs are included in the package price or offer free shipping for selected items i.e. the Platinum package.
Whichever method you use, ensure that you emphasize that there will be no hidden shipping costs on the pricing page so that your customers know what to expect when they add your product to their shopping cart. A simple free shipping badge should do the trick: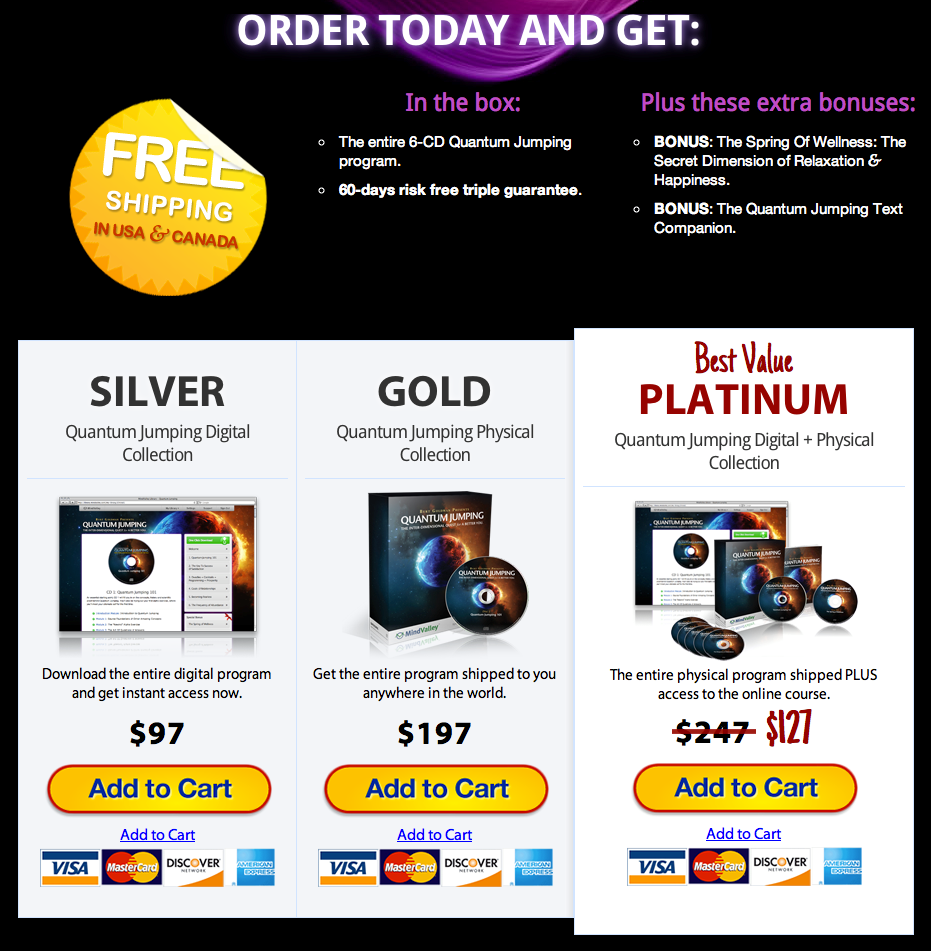 [googleplusauthor] CEO and Founder of Mindvalley