So in the last 3 days hundreds of you took part in a survey on how you're running your business.
We got some unexpected results – see if you can tell what bucket you fall into…
First up…these are the BIGGEST challenges people are facing. Where do you stand?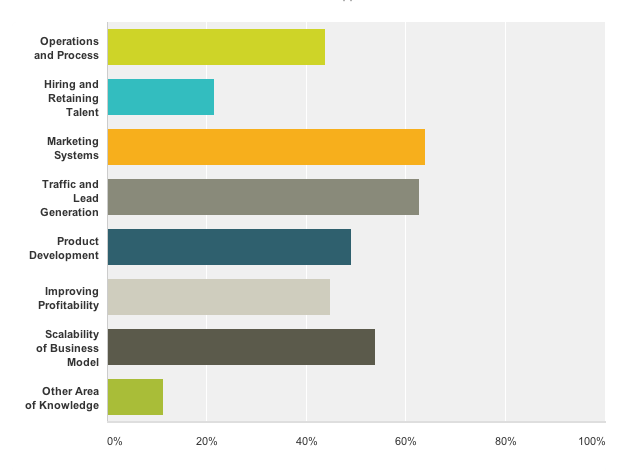 First it looks like Marketing and Traffic are still people's biggest problems.
And Business Growth (meaning scaling your business is a big 3rd).
This is not surprising….83% of you have yet to break a million in sales. That's the magic number beyond which a lot changes. Getting to that first $1 million is harder than getting to the next $10 million.
These are insights are useful for us. We're going to focus Zentrepreneur for Startups when we launch this coming week to focus on helping you break into that first $1 million.
It took me 4 years to get there. But if I knew then what I know now (and what I can teach you), I can get there in 18 months flat.
We also go some interesting results from people and their biggest gaps in 2013.  I refrain from sharing personal information, but have a look at the common topics that came up:
Biggest Gaps of 2013: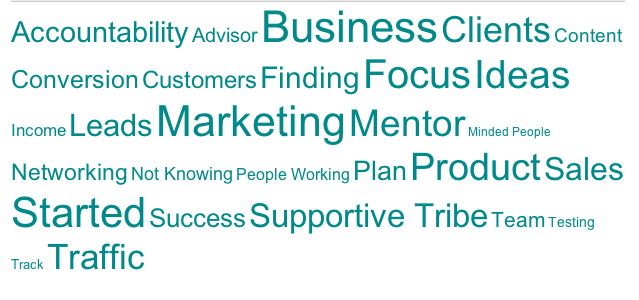 The obvious ones like Marketing and More Business were there. But we were thrilled to see the demand for Mentorship. This is exactly what we're looking to bring to you.
This was all interesting information to allow us to serve you better, but we also confirmed many of the suspicions we had about many entrepreneurs.
More then 45% of the people to answered the survey, admit that they are completely "winging it".
That's distressing. Seriously, you don't know HOW much you're losing in terms of money, time and productivity by NOT following one of the established growth models below.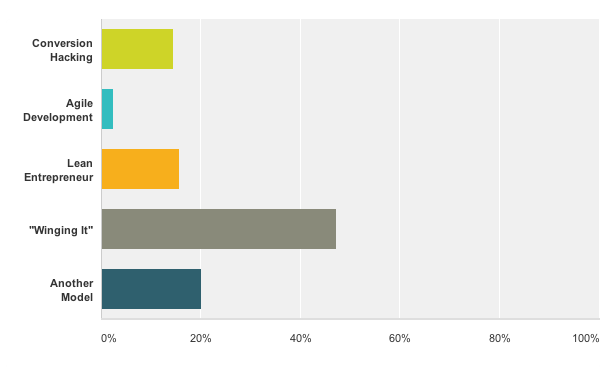 Stop winging it. Many of you would not go to a gym or play a sport without having an instructor or coach who can teach you the rules to optimal results. Why do it with your business?
If you don't have a way to grow methodically, you don't have a real business.
We saw this again when we asked about Valuation vs. Cashflow: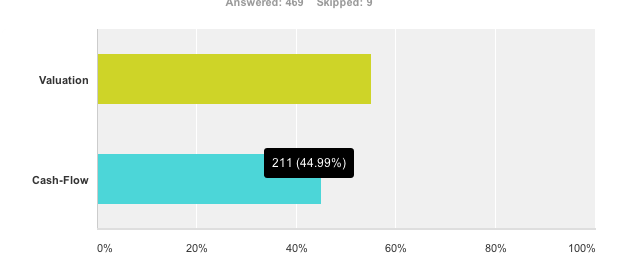 Almost 45% are only focused on Cash-flow.
If your focus is on cashflow, you are running a new job, not a business.  You're not really an entrepreneur – you're hustling for the next buck.
Real entrepreneurs build valuation. (sorry if I sound harsh, but I wish someone had slapped that fact into me when I first started out. I'd be even richer now. )
A business should always focus on valuation.  This involves cashflow yes, but if your focus only on cashflow, you missing out on 3 other major areas you should focus on:
Building a Team
Building Property (Assets, Brand, Tech, IP etc)
Customer Building.
This last bit was not surprising given the previous answers.  More then 60% have no autopilot revenue or business model that can sustain itself while you are away for 1 week:
Will your business run itself while you're on holiday?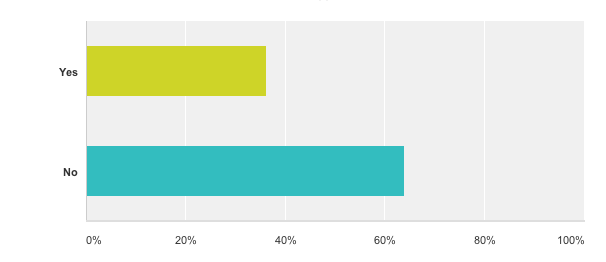 That's not ideal either. A business owner should be able to take MORE holidays, not less.
So – We are looking to change that.
In a few days we open Zentrepreneur for Startups – our mastermind group.
Keep an eye out for that email and with the answers you provided, we will make sure that everyone starts operating more like a business, creating real value, building great products and services and moving toward a million and beyond — while running REAL businesses.