So your product launch may be perfectly in place but how does your post launch strategy fare?
According to Product Launch Manager and App Developer Jonathan Drake a.k.a. Mr Product Launch, many businesses fail to follow through post product sales and as such, are losing out on valuable sales conversions.
The goal is to learn how to retarget visitors through specific campaigns. By doing so, you can provide strategic opportunities to visitors, and prospects, to take the desired course of action.
Jonathan is so serious about sharing his proprietary strategy, he's even graphed out the complete sequence to guide you along the process, with the option to customize the flow according to your campaign. Click on the image below to get the full sequence: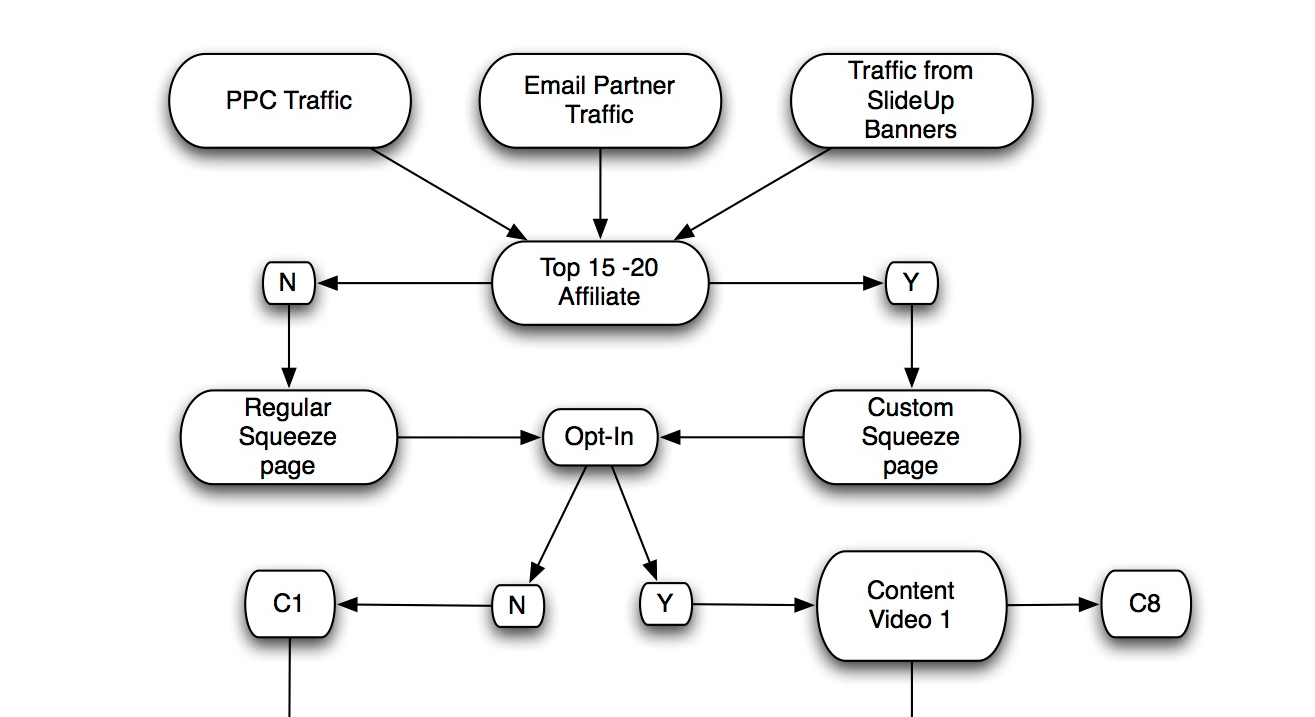 In just 10-minutes you can get the full scoop on Jonathan's retargeting strategy and get the most out of your post product launch period. Innovative marketers be warned – you will be charmed.
Got any questions or anything to add to Jonathan's retargeting sequence? Share your thoughts and let us now if you would use this for your next product launch.